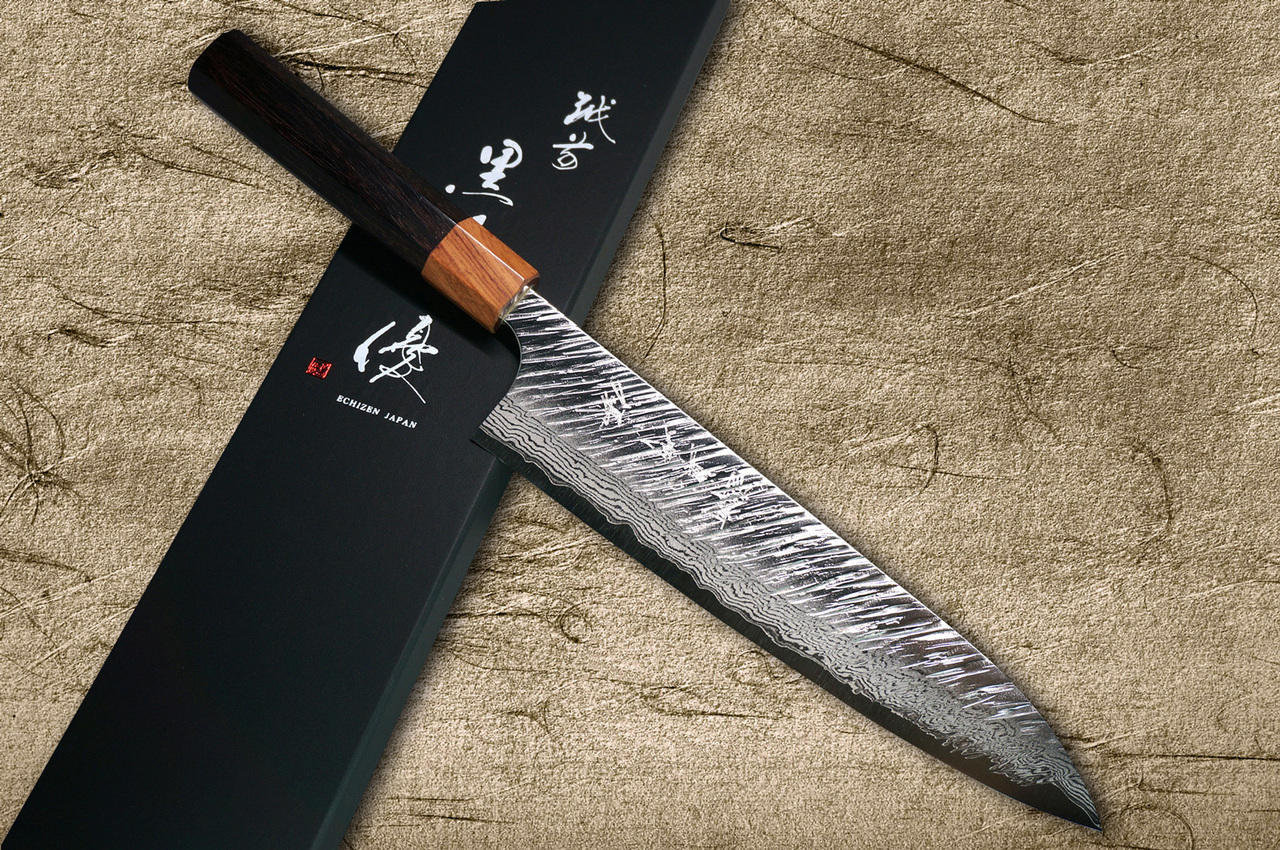 img by : hocho-knife.com
Japanese cuisine tops the world not only for its mouth-watering sushi dishes and authentic flavors of unique savory, but also due to its usage of versatile, fine quality ingredients. Famed for the intricate processes, the supreme quality selection of ingredients and the traditional methods in the making of culinary wonders the world has to applaud for, Japanese cuisine is indeed among the most-loved, respected cuisine that leads the culinary trends. The variety of seasonings, meat selections, fresh seafood, and the traditional, softly cooked Japanese rice are what makes Japanese dishes a great standout among other Asian and even Western dishes. The usage of a variety of carefully selected ingredients paves way for the unique aesthetics loved by diners all over the world.
Apart from the intricacy and delicacy Japanese cuisine equips in each and every corner of its plates, the mastery of the skills required to professionalize in the making of delicious dishes is also an essential component which marks the success of Japanese food. Further triggering its fame, the mastery of Japanese blades is highly important among chefs, culinary experts, and professionals alike; without the skills and traditional techniques required to make delicate pieces of Sashimi, no Japanese food chef could ever be satisfied. With this critical importance the mastery of Japanese knives hold in various processes, Japanese chefs and culinary experts go through numerous stages of hard work and practice to master traditional, authentic methodology of perfection. To accurately slice, chop, and cut through various ingredients, be it fish, seafood, or meat selections of all kinds, knowing which knife to use and how each should be utilized would definitely lead to an expertise in the mastery of the Japanese blades.
Yu Kurosaki Knives
In the crafting of delicate dishes, owning a superb quality knife for the traditional techniques to be practiced is absolutely a must. Among Japan's top-tier knife brands with worldwide quality and supreme, high performance blades available, Yu Kurosaki tops the charts for its unique designs and surprisingly sharp blades.
With a rich tradition back in the beautiful city of Echizen, Japan, Yu Kurosaki is a famed blacksmith who works alongside his crew of highly-skilled craftsmen to create unique, original blades for Japanese chefs and culinary professionals. Participated in various shows in Japan, Yu Kurosaki is well-known for his masterpieces – knife series and models where chefs and knife collectors would love to have in possession. Among the difficult techniques in knife forging, he is able to perform the 'Nimai-Hiroge' or the '二枚広げ' technique quite easily with grace, although it is among one of the hardest and the most challenging skills.
With a strong history of knife forging for over 700 years, Yu Kurosaki definitely won the hearts of culinary experts worldwide with his knives. One of the best knife selections is no other than Yu Kurosaki VG10 Damascus FUJIN WA RS8H.
Yu Kurosaki VG10 Damascus FUJIN WA RS8H is a knife model which features Nickel Damascus-patterned blades with a VG10 stainless steel core with hardness of 60-61 HRC, especially made for professionals. This FUJIN series guarantees users with extreme durability, high-end knife quality, high blade performance, efficiency, excellent rust resistance, and comfort grip. Its long-lasting edge and superb sharpness also pushes Yu Kurosaki VG10 Damascus FUJIN WA RS8H as one of Yu Kurosaki's best-selling knife models with unique, hammered texture of FUJIN – a portrayal of the Japanese God who controls the wind. Yu Kurosaki VG10 Damascus FUJIN WA RS8H equips a quality handle made out of octagonal-shaped Rosewood with Honduras wood ferrule, making it among the most stunning knife models with perfect durability to have it in the longest possession.