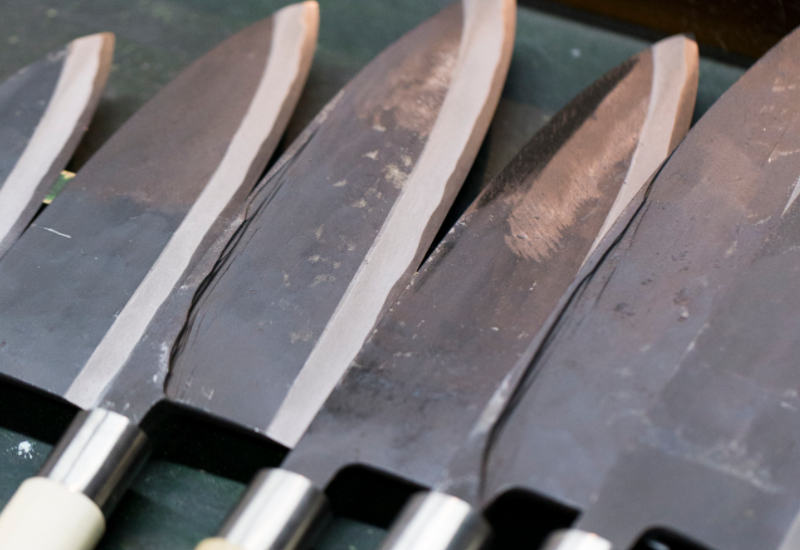 How well Japanese cuisine is doing in the charts will definitely surprise you, as the increasing numbers of Japanese food lovers prove the unbeatable flex.
The early years of Japanese food introduction featured the idea of raw ingredients preserved for the longest period of time – prolonging the meat's condition. However, in later years of the Japanese food trends spreading to worldwide continents and various corners of the earth, the innovative, idealistic, and creative dishes like sushi and sashimi came into the limelight.
With the traditional Japanese authentic flavors coming from the fine selection of numerous ingredients – fresh and hand-picked, extraordinary Japanese delicacies tell their very own stories that originated from the ideals of whoever made them. The careful picks of fine-quality ingredients, the intricate food preparation process, and the mastery of the knife skills essential to craft delicate dishes are what truly makes Japanese food special and always memorable to diners and gourmets.
What comes along with intricate, complicated dishes, though, is the mastery of the skills and techniques needed. Most Japanese food chefs, be it Japanese or of other nationalities, will be required to go through intense training and a passionate road of dedication to reach the peak of Japanese food crafting. As the understanding of culinary components along with the essential, authentic blade-mastering techniques are not easy to grasp or learn within just a few days or weeks, Japanese food aspiring chefs are always in the search for the essential tools or professional culinary equipment that will aid in all cooking processes. Among those, a Japanese knife is the most important tool needed by all chefs, amateurs or professionals, to delicately craft Japanese delicacies like mouth-watering sushi and vivid-colored Salmon sashimi.
Japanese knives are basically the most significant culinary tools needed by all Japanese food chefs to craft delicate, Japanese dishes specifically sushi and sashimi which requires a lot of detail and attention to all preparation processes. In Japan, certain cities and prefectures are extremely well-known for the professionalism in knife-forging, as blacksmiths in these cities are renowned to excel in the forging of supreme-quality blades. Similar to those of Samurai blades required in fights, Japanese food chefs too, will need a great deal of Japanese knives forged for professional use to successfully craft delicious and unique sushi pieces or sashimi slices.
Where To Get Them
Although Japanese knives are pretty much easy to find in certain cities located in Japan, Japanese food chefs and culinary experts would often purchase their knives online through trusted sites. The main benefits of purchasing Japanese knives online not only features fast, secure payment and worldwide shipping options, but also includes the ability to make comparisons between interesting or similar knife models before making a final decision- weighing the pros and cons of an item is definitely simpler done online than in-store. Purchasing Japanese knives online through trusted websites will also provide customers with various promotions and offers that may not be available in-store, therefore it is best to lookup numerous Japanese knife types and models, compare and contrast them according to their features and material quality, then make a final decision without being stressed or forced to make a quick decision at a store.
Trusted online stores will have proper shopping cart features that enables consumers to easily add items to cart and checkout safely through various payment methods. As most sites also have customer service, answering to your questions in regards to the item, its features, or its availability will also be a huge benefit that ensures every process is safe and secure, and is indeed a much simpler way to buy a Japanese knife compared to buying them offline.