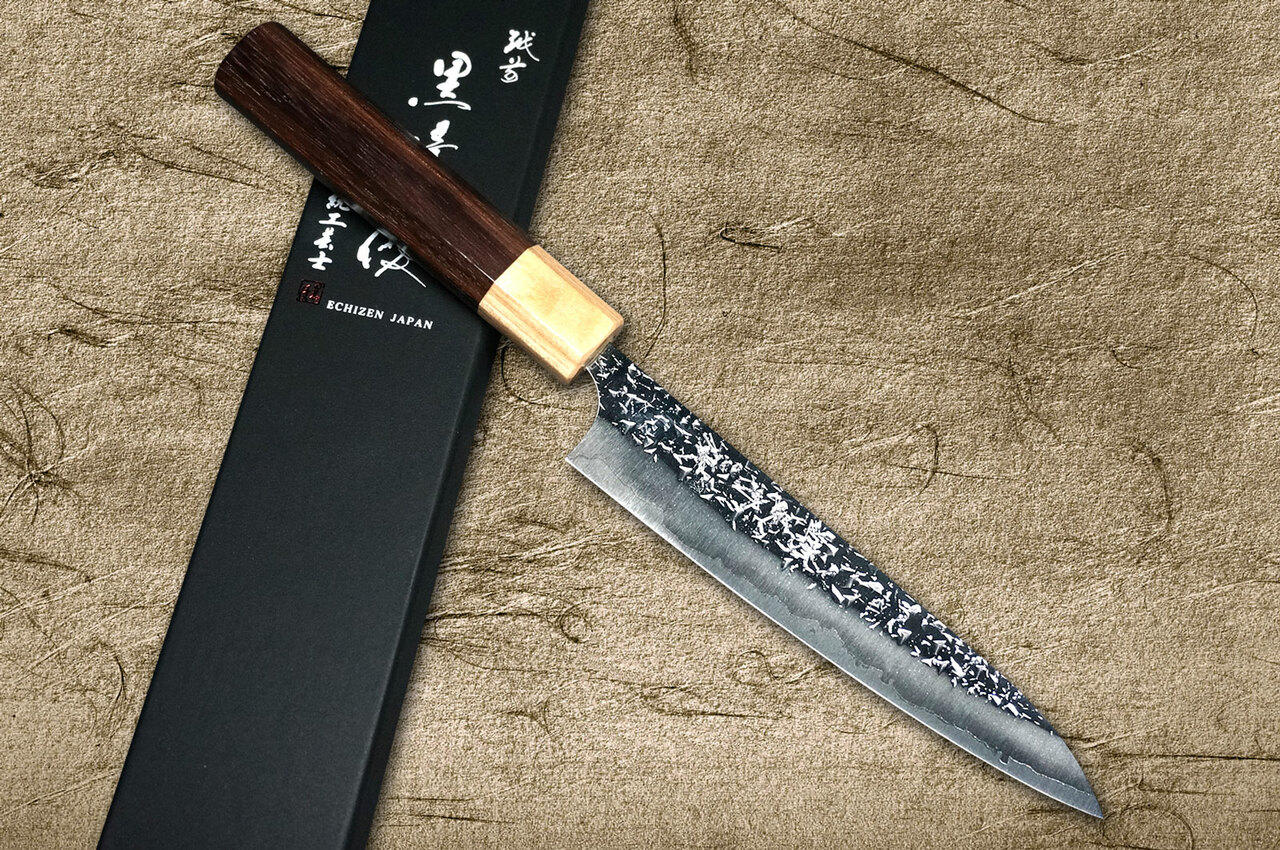 img by : https://www.hocho-knife.com/
Japanese cuisine has always been in the hearts of diners worldwide, with its intricacy, yet subtle flavors and scents that conquer the taste buds and our very own parotid glands. The most famous Japanese food is of course, no other than sushi – fresh, raw Salmon topped on the authentic Japanese rice, often placed on traditional, wooden trays and served right on the spot at sushi bars and tables. Cooking sushi may appear to look as though it would be simple; however, it is quite the opposite of that – more so, extremely the opposite of the latter. Japanese chefs go through harsh training sessions, the long periods of practice, and the time to master the techniques required to craft sushi and other signature dishes involving the selection of ingredients for various menus. Authentic Japanese food not only requires the passion and imagination to create the rich blends of both savory and subtle tastes, but also patience and a great deal of perseverance to dive deep into the traditions of Japanese food itself.
Japanese cuisine requires the mastery of the blades – and this is where the importance of having a perfect knife comes in as being highly crucial, as it impacts the food they create. The swift motions cutting and slicing raw ingredients not only grabs the attention of diners or simply done to just woo them, but are what every chef needs to perform in the creation of sushi pieces. Japanese knife techniques are required to be learned through practice in order to ensure that balance exists between the selection of fine ingredients and their thickness. Without the understanding of all details and the realization that even small changes can impact the entire dish, becoming a professional Japanese cook can be a huge challenging. Japanese chefs pay close attention to the knife-using techniques and skills to perfect the overall placement of a dish, further showcasing authentic Japanese cuisine's specialness and intricacy.
Yu Kurosaki
Japan is known for its quality crafts and fine equipment, be it in the arts or the culinary industry. It can't be denied that Japan is a destination where professionals share their passions through their products and crafts – among that, Japanese knives are very popular and famous for its durability and extreme sharpness, loved and widely-used by professional chefs worldwide.
Yu Kurosaki is one of Japan's top quality brands known for its premium quality materials and the forging techniques that mark them distinct features different from other brands in the market. Although there are a wide variety of knives Yu Kurosaki and his blacksmiths forge for numerous uses, Yu Kurosaki R2(SG2) Hammered SHIZUKU WA RS8P Japanese Chef's Petty Knife is a very special knife for professionals. It is crafted out of the SG2 micro carbide powder stainless steel, a high quality material and one of the toughest blade steels in the world.
This knife has extremely high edge retention and is also rust-resistant. Its unique and original design also makes it among one of the most beautiful knife models Yu Kurosaki has forged. Yu Kurosaki R2(SG2) Hammered SHIZUKU WA RS8P Japanese Chef's Petty Knife is also a double-edge knife suitable for both left and right hand users. The handle is made out of high quality octagonal-shaped rosewood with white packer wood ferrule, providing both beauty and comfort. Extremely sharp and new out of the box, Yu Kurosaki R2(SG2) Hammered SHIZUKU WA RS8P Japanese Chef's Petty Knife is indeed one of Yu Kurosaki's top knife models, and an all-time best-seller item most professionals need in their collection.